I'm a highly phonologically aware non-native Standard American Accent coach. 
Five years ago, I came to Canada as a proficient English speaker. I found a job in finance quite soon. 
However, I still had occasional misunderstandings with both native and non-native speakers of English at work and beyond. 
I was routinely exhausted after speaking for the entire day.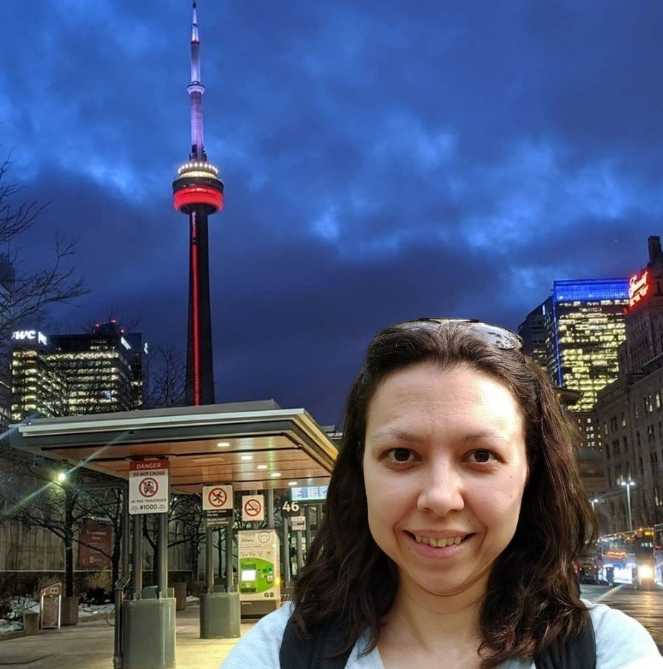 Everything changed when I dived into the world of English phonology
I was shocked to learn that despite my advanced level of English, my understanding of the phonological rules of English was almost non-existent. I had no idea about what the rhythm of English is like, how stress manifests itself in spoken language or what a 'reduction' is. These concepts are key to sounding clear and natural.
After starting to work on my accent, I realized that it was my native language that made me difficult to understand. Some phonological rules of the two languages were clashing. As a result, I kept singing 'the tune' of my native language in English. Take a listen in the audio recording below – this is me speaking at a Toastmasters meeting
before
any accent training.
In the video below, check out what I sound like now!
I feel confident about the way I sound every time, and under any circumstances. You can too!
I completed the Instructor Training Program at American Accent Training Inc.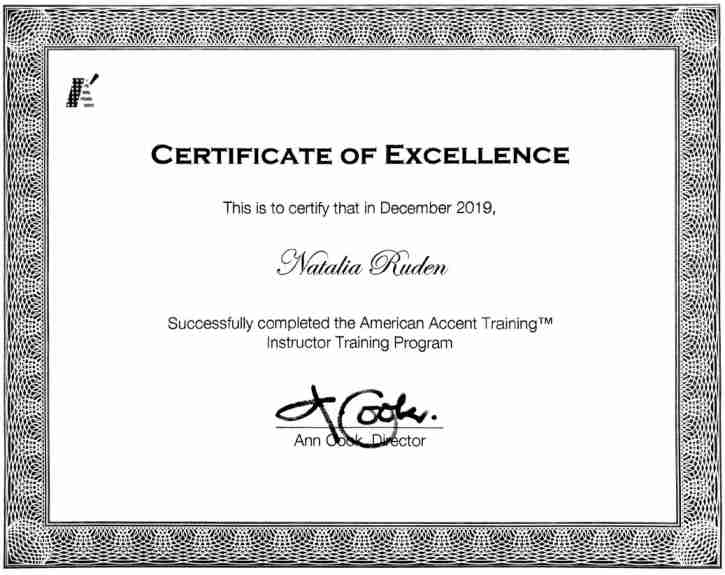 Let me guide you to your confidence in English
Invest in your future as an international professional
Everyone (including you!) makes subconscious assumptions
about others based on the way they sound.
All of us have only one chance to make a first impression. The way you sound IS important.